Recordings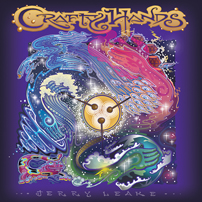 On this CD, my philosophy and passion for placing ancient rhythms into modern soundscapes has reached a new and exciting level.
MP3 $10.00

Cubist

represents the third of a trilogy of recordings produced under the skillful work of Randy Roos at his Squam Sound studio in New Hampshire.

MP3 $10.00

The maiden voyage of the "Cubist" band—an octet of artists playing music that grew from my studio CD—took place on April 23rd, 2010 at Ryles Jazz Club to a sold out house.

MP3 $10.00

African songs woven into world-rock-fusion designs. Combines melodic themes, harmonies, and languages within unique contemporary arrangements.

MP3 $10.00
The Turning
is an African rhythm played on the atsimevu master drum of the Ewe people of Ghana, repeated during the warrior drama "Agbekor." It describes the motion of dancers who perform a graceful turn as the rhythm is played.
The Turning
also serves as a metaphor for cultivating new instrument combinations and ideas.
$12.00
View Details
---
New arrangements of jazz classics by Wayne Shorter, Bill Evans, Duke Ellington, Rodgers & Hart, Jobim, Carla Bley, etc.
$12.00
View Details
---

Featuring free-improvised ("flow without measure") drum and percussion duets with the legendary jazz drummer.
$12.00
View Details
---

bu'ahbl
(boo-ah-bull) is a made-up word describing Jerry's ongoing adventures with layering world-percussion. The 31 tracks on this debut CD explore a broad spectrum of traditional and contemporary styles. The enclosed booklet includes detailed analysis and transcriptions of the music.
$12.00
View Details
---
View a Partial Discography