Fiction
NOVELS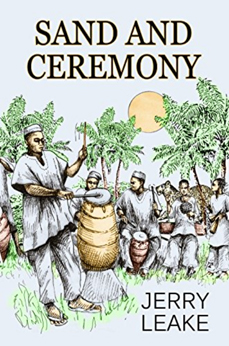 "Don't look back," Ganyo whispered. "If you do, everything will turn bad."

The voice of my drum teacher echoed in my mind as we made the midnight trek up the path. I was scared by what he said, yet strangely tempted to look back at the lake where we had conducted the juju ceremony...
Paperback | $15.95
Amazon Kindle | $2.99
COMICS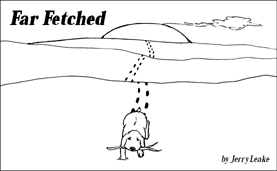 The bizarre cartoon book "Far Fetched" pokes fun at life from a somewhat twisted, but always entertaining perspective.
PDF $3

Welcome to the continuing escapades of two canine super-heroes, Dogbreath and Puppy Chow; and their enemy, the ferocious feline Catgut. Catgut's most recent capture has prompted Got'em City officials to commission the canines to transport her to a maximum security prison on the other side of town. Today's story opens with a news flash from our trusty journalist Newshound who has been hot on the trail...

PDF $2





This unique young adult book contains philosophical sayings, drawings, and poems which show different views from the bridge of the imagination.

PDF $2





The Wacky Adventures of the Wide-Mouth Frog contains five short stories about a young frog's 5th grade summer vacation, and the valuable lessons he learned about growing up, growing older, and growing wiser.

PDF $3


NOVELS COMING SOON!
Second Chance
Lethal Injection
Jack's Alive